"Winter giveth the fields, and the trees so old, their bears of icicles and snow."
- Henry Wadsworth Longfellow
Seasonal Staff Sensations
Well, Nashville, winter is coming.  Yes, many of the plants we celebrate all year have already been killed off like George R.R. Martin characters.  I say many because this death and dormancy is not total. Consider the evergreen tree that is so emblematic of the holiday season, or the mistletoe clumps now easily spotted high up in the bare deciduous trees.  We take this miracle for granted – this unlikely clinging to life – at the very same moment we celebrate it!  To bring life to your home, why not make this the year to try a live tree?
While we're on the subject of evergreens, let us not forget the southern magnolia.  Not a conifer, but a member of the evergreen family nonetheless!  Why don't we start a new southern tradition where we trim the nearest magnolia – might I suggest – in holiday sweaters?
Propagation from the Pros
For those like me who spend a lot of time traipsing through the woods in that place between fall and winter, you may find yourself clinging to the last bit of autumn color like a birder spotting the last indigo bunting on its migratory path.  Did you know that between deciduous and evergreen, there is a word?  Marcescence refers to the persistence of plant leaves that normally are shed in autumn.  Oak, beech, and hornbeam all commonly have full manes of pale marcescent leaves that can still be seen well into winter.
Speaking of going dormant, this newsletter will be taking a break in January.  Be on the lookout for the Seed Swap and Share graciously hosted by the Shelby Bottoms Nature Center on January 28.  Happy Holidays, and see you in February for the start of the growing season!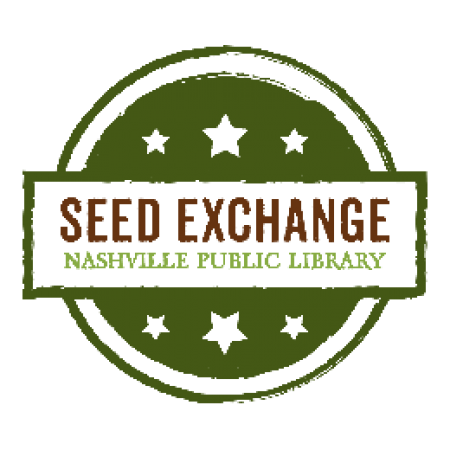 NPL Seed Exchange lets you check out vegetable, herb, and flower seeds with your library card.  Sign up to receive this newsletter, or follow us on Facebook to learn about upcoming gardening workshops.
Section
Genre / Topics
Age Groups